Our Impact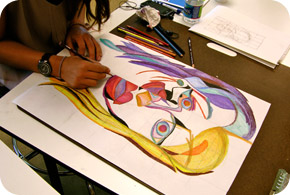 "Our ultimate goal is to help our students increase their chances of educational, economic, and social success"
- Alvaro A. Diaz, Past President of the Fé Foundation
The FE Program stands for "Futuros Empresarios" which translates as Future Entrepreneurs in English. The goal of this program is to promote an entrepreneurial spirit in today's youth. This is done by educating students on some of the skills and knowledge that would be beneficial to any entrepreneur. But the impact of the Foundation stretches beyond just implanting an entrepreneurial spirit in the lives of these students.
The causes of the high drop out rate of Hispanic high school students in the Lehigh Valley are vast. In an effort to counteract this, the FE Program enables students to maintain a learning mindset and helps them to keep focused on a brighter future beyond the standard school year. The program is geared such that it promotes and rewards the effort of these students to improve themselves and their futures.
Lina Garcia wanted to show young people that there are successful Latinos in the business community in the hopes that students will be inspired to become business and community leaders themselves.
"They're wonderful kids with dreams and goals and we want to help foster that in the hopes that they will come back and be the future leaders. That's very important to us."
- Lina Garcia, Chair of the Hispanic Chamber of Commerce of the Lehigh Valley